Okay so it's that time again, Eurovision is upon us and here's my review of the first semi final held in Düsseldorf yesterday. For those
new to my reviews, please note they are meant to be just a bit of fun and not a deliberately negative attack on acts, and remember these are my opinions..
A bit of background for you all, the Eurovision Song Contest derived from the Italian, San Remo Music Festival and has evolved ever since into the contest we either love or loathe. Now some people say the British don't take the contest seriously, but think about it, which nation really does take it seriously? Well maybe Ireland do – they love to win it. This year, after an absence of 14 years, Italy are back. Let's hope they don't throw a strop like back in 1997 when they weren't happy with the points they received and so withdrew from the contest. A case of throwing their pasta out of the pram.
On May 10 2011, there were 10 places up for grabs and 19 countries performed to gain votes from the viewing public to secure their place.So with Italy, Great Britain, Germany, France and Spain being automatic finalists in the competition* who else is competing this year? *Automatic means they've thrown enough money at it to secure a place. The German comperes for the evening were a pretty, blonde TV presenter, a tubby bloke and a man bashing female comedian with terrible dress sense, however the show isn't about them it's the acts that matter:
Poland – Sadly this lukewarm offering never really takes off, the singer
Magdalena Tul, clothed in a dress that looks like it's got milk bottle tops stuck to it, has a very weak delivery and throughout the performance is swamped by her stilted backing dancers. The song, entitled 'I Am' really has poor structure, but makes me wonder if the lyrics when translated read – 'I am in England not Poland as I can get benefits here'. No doubt England's burgeoning Polish communities will use their pay as you go, T-mobiles to call in and vote.
Norway – Here we have the first of the pointless lyric songs,
called 'Haba Haba' this is a surprise. Since when has Norway been part of Africa? The song has a backdrop of African rhythms and Swahili language mixed with odd English phrases. Forgive me if I'm wrong but isn't Norway over 6,000 miles from Africa? Sadly the song has very little substance.
Albania – Sang by a woman that looks like she could be Lady Gaga's
mother, she belts out 'Let Me Share My Song With You' - quite frankly scary lady with the long silver nails I'd rather you didn't. This is another disappointing song with no real verse/chorus structure. But I guess L'Oreal will use her to plug their red tones hair dye in the future.
Armenia – At last we get a Euro-pop song. 'Boom Boom' sung by popular Armenian recording artist Emmy, with three albums already under her
belt, is an infectious tune. Starting off with her sat in a giant boxing glove, the intro has a slight Plan B, 'She Said' undertone to it, however it is the first song to have a distinct verse, chorus and middle eight. Pity the male dancers looked out of place dressed in black jeans, white T-shirts and bow ties, they'd have looked better in shorts and boxing gloves to keep with the theme.
Turkey - Last year's runners up once again deliver a rock song, the ageing rockers that wouldn't look out of place in a 'Can Your Dad Be A Rock Star Competition' are not particularly good. The singer really
needs to take a look in the mirror, it's never a good idea if you have a paunch to wear spandex. Lyrically the song sounds like it was written by an 11 year old in a year 7 poetry competition. And why they have a contortionist trapped within a spherical cage is beyond me. Sadly this offering is more mock than rock.
Serbia – Bubbly blonde Nina bounces onto the stage with Čaroban, the song reminds me of something but I am unable to pinpoint what.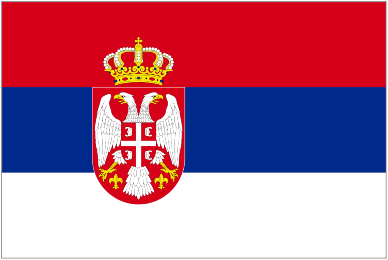 Dressed with a 60's theme the stage really does at last light up. This is what the competition is all about, fun, fun and more fun. To be perfectly honest Nina has enough personality to front this one out herself without the need of the three badly co-ordinated backing singers. The first real contender of the evening.
Russia – 'Get You' the Russian entry was written by top record producer, RedOne and if you close your eyes you can almost hear
a snippet of Lady Gaga in the background. Sung by Russian X Factor winner Alexej Vorobjov, the square jawed twenty something gyrates with gusto and even cheekily winks directly into the camera, a ploy to win the female vote I assume. Sadly, however the below par performance of the three backing dancers makes the whole thing look like a drama student showcase in Doncaster not a polished performance in Düsseldorf, not so much, get you as, get gone.
Switzerland – Oh my goodness, what a load of tosh this offering is. It starts very twee with a man plucking a ukulele, then a double bass kicks in and the singer Anna Rossinelli, warbles away until we get more lazy
lyrics, no words just a chorus of 'Na Na Na – bloody Na'. Looking a little like Eliza Doolittle wears posh Primark this song just plods along, personally I'd have called it 'Dobbin's Song'. The only amusing thing is at times the tune sounds a little like a Lily Allen track, and every now and then I expect the recently retired songstress to pop up and sing, 'Fuck You, fuck you very, very much'.
Georgia – Eldrine give us 'One More Day' another rock song, however the band seem to have a genre identity crisis. The female vocalist, unhindered by what looks like a cushion stitched to the front of her dress delivers a sterling performance, a little pop versus rock-chic,
then we get some geezer; also with a bit of a cushion sewn onto him, doing a bit of rap until we get an ageing rocker belting out a few syllables. Despite the fact that it's a bit of a mixed up merger of Girls Aloud, Linkin Park and Fabri Fibra I quite like this one – However sack the costume department, I'm guessing Dunelm had a sale on.
Finland – The 2006 winners give us Paradise Oskar, a boy who looks like he's not yet left school. He gives us a banal song about a boy named Peter who is going to save the world because government's don't care – Oh give it a rest. A storytelling song, that wouldn't be out
of place as a B-side to Rolf Harris' hit, 'Two Little Boys'. However Harris' actually told us what happens from beginning to end. This absurd morality song omits to tell us what 'Peter' wants or will do, an example of the lyrics to prove my point:
"If they don't help I'll do it by myself. I don't wanna be Da da dam, da da dam da da da da da da da."
A close up of Paradise Oskar, shows us clearly where he had his monobrow waxed before the show, for me the highlight of this performance.
Malta – Glen Vella gives us the gayest offering of the night with 'One Life,' which comes complete with the lyric 'I am what I am.' However this gay-anthem lacks real guts, something that cannot be said about his 2 dumpy backing dancers, dressed in lycra their routine is a manic presentation of posturing and posing. I have to say, Glen has such a
wide mouth he'd be sure to beat the world record for fitting a Cornish pasty into the mouth sideways. This is yet another failure for Malta, I'm afraid – well actually, I'm very afraid, deport those demented dancers at once.
San Marino – At just 24 square miles, it's one of the smallest countries in the world, hailing from middle Italy, this is the second
appearance by the republic in the competition. They allegedly weren't happy with the way the voting went on their first shot at the prize, back in 2007 so stayed away. However what have they sent to Germany this year? In answer, nothing more than a Jane Macdonald sound-a-like dressed in tin foil with two enormous dustbin lids acting as a brassiere. Instantly forgettable song. What was it called – I can't remember?
Croatia – Singing a song originally called 'Mild Wind' then 'Break A Leg' before becoming 'Celebrate' Daria treats us to some magic, or rather she sings whilst the creepy looking guy, who looks like an American high school student about to massacre his classmates, strokes her arm creepily, and her dress changes from a black and gold creation to a pink one. Daria towers above her three backing
singers and strides around the stage like a giantess, before creepy bloke points at the audience and the short pink frock changes with a flash into a long silver one. Thankfully the dress magic distracted from the dull monotonous song. Daria will be back behind a checkout in Baška Voda quicker than you can say nula bodova.
Iceland - My, my didn't Moss Bros do well the day these five walked past. Singing a song called 'Coming Home' all I can say is why? This group of men that all sound alike, apart from the James Corden
lookalike in the middle, (Scott Mills also saw the comparison) are as entertaining as road kill. The song is a piece of over sentimental tosh, however due to the plug about the songwriter dying and his friends taking over, I guess this one will grab the sympathy vote. Pity there was no volcanic ash cloud to keep them at home.
Hungary – Tipped as the favourite, Kati Wolf looks like Mandy off Hollyoaks' mum. Singing 'What About My Dreams?' she's dressed in what looks like a hastily torn down blue curtain and sports a ring the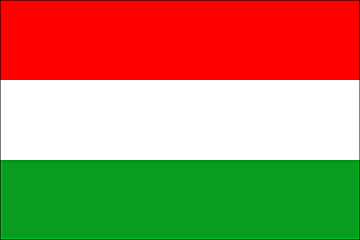 size of San Marino. The Hungarian X factor finalist does a good job of belting out the song, sadly though this generic piece of dance music wouldn't look out of place on stage at the local conservative club – Oh well at least the blue curtain will go down well there.
Portugal - Homens Da Luta is a 5 piece, placard waving,
megaphone hailing combo, that look like they're campaigning about the lack of stock in their local charity shop. A pointless piece of drivel about the economic state of their country. Not a chance.
Lithuania – The song is called, C'est Ma Vie' an French title but English lyrics with a little sign language thrown in for good measure. A dated repetitive piece that would not have looked out of place on an
episode of New Faces 1979. The singer Evelina Sašenko is pretty enough to grace the screens of Europe, but quite frankly throughout the performance looks as bored singing along to the plinky plonky piano, as I am watching her.
Azerbaijan – Performed by Ell/Nikki, this boy (Ell) Girl (Nikki) combo have in my opinion the best song of the night. 'Running Scared' is a
proper piece of pop that has a feel of the successful band Hurts about it. This well crafted song is by far the most polished of the evening, although the performance is a little stiff, Ell doesn't look like a natural mover. There will need to be something quite brilliant to keep this one out of the top five in the final. A sure certainty to get through this evening.
Greece – The Greeks can always be relied upon to deliver a good tune and this year is no different> In My opinion, the coupling of bland rapper Stereo Mike with hunky Loucas Yiorkas may put a few people off. Loucas; singing in Greek as opposed to Stereo Mike's English, is
strong enough to carry a song on his own. The tall Greek throws his voice out across the audience, and is even at times engaging in a little traditional dancing. Despite this mix of trad/rap it works and I can see the entry from Greece getting through to the final. Although the government will have their fingers crossed they don't win, after staging the 2006 competition nearly bankrupted the country.
So my top three for the first semi finals are:
1. Serbia. 2. Azerbaijan. 3. Greece.
The ten countries that got through were: Serbia, Lithuania, Greece, Azerbaijan, Georgia, Switzerland, Hungary, Finland, Russia and Iceland.